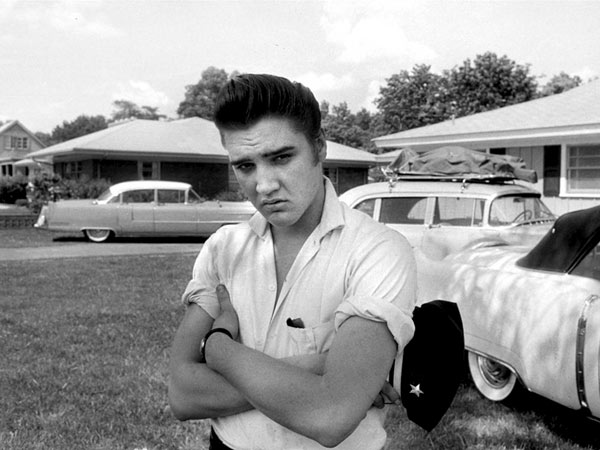 It looks as if Elvis may re-enter the building. Following their successful creation of a hologram version of rapper Tupac Shakur that "performed" at the Coachella Valley Music Festival, Digital Domain Media Group announced on plans to develop a "virtual" Elvis Presley. Work has already begun on the virtual Elvis who will most likely appear in a number of platforms including live performances, film and television.
"This is a new and exciting way to bring the magic and music of Elvis Presley to life. His lifelong fans will be thrilled all over again and new audiences will discover the electric experience of Elvis the performer," said Elvis Presley Enterprises President and CEO, Jack Soden. "The high level of quality entertainment that both CORE Media Group and Digital Domain deliver gives us great confidence that these projects will help continue the growth of Elvis' rich legacy all over the world."
What's your take on this virtual Elvis? Join the conversation on Facebook.