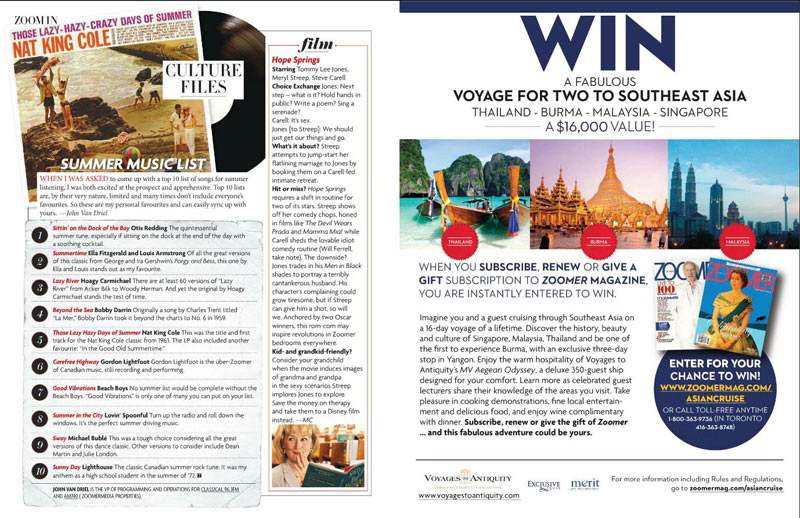 The temperature has been rising outside and things sure have been heating up over at Zoomer Magazine. Their summer issue features Sir Richard Branson, photographed at his home on Necker Island. Between holding court with a pair of lemurs and kite surfing, Branson speaks to Zoomer Mag about his recent encounter with a polar bear in the Canadian wilderness.
As well, our very own John Van Driel shares some of his favourite summer tunes for your listening pleasure while at the beach or entertaining in the back yard. Included on his top ten Summer Music List  is Lighthouse's 'Sunny Day', "the classic Canadian summer rock tune."
Take a look at the digital preview available now for more great articles and hot summer tips including the latest Zoomer Philosophy and a list of Cottage-Worthy Reads. Click here to view the preview now.