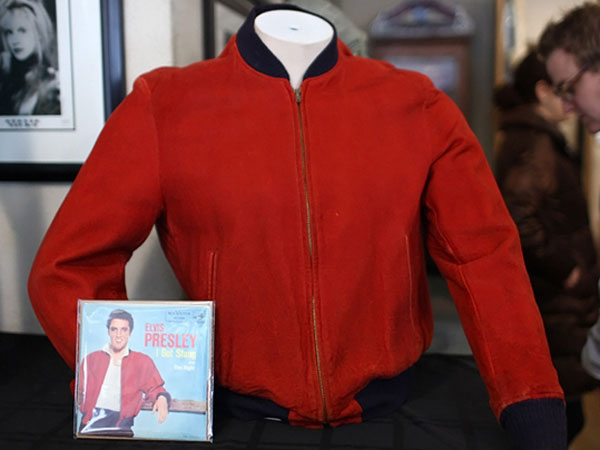 A jacket, some dried roses and a lock of hair are at the centre of a lawsuit that an appeals court ruled could proceed on Tuesday. These items, along with some other pieces of Elvis memorabilia were allegedly the property of a longtime friend and fan of Elvis Presley, Sterling Gary Pepper. Pepper was also the president of the Elvis fan club.
The items were auctioned off in 2009 and took in $218,000 dollars in total. Pepper's heirs, who filed the lawsuit, have accused Nancy Pease Whitehead, Pepper's former caretaker, of stealing the items when Pepper was moved to a long-term care facility.
The family had tried to block the original auction but an Iowa district court refused to do so, finding that the family had waited too long to file the lawsuit.
In appeals court, the family argued that they did not have prior knowledge of the collection and had not been able to file the lawsuit earlier.
While the lawsuit moves forward, the proceeds from the auction are in escrow along with a pastel painting of Elvis and Priscilla Presley.
(story via reuters)
Image | Neilson Barnard/Getty Images