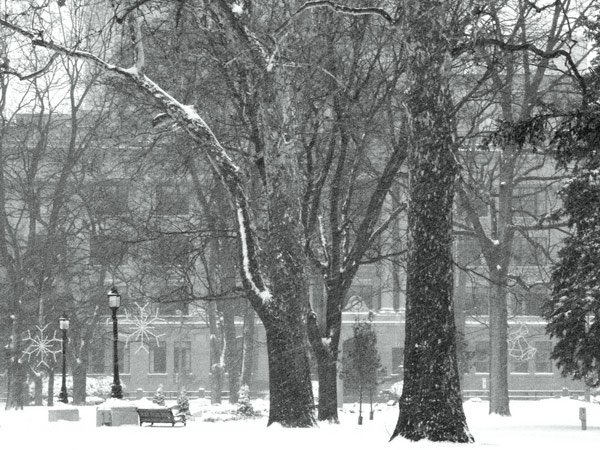 It's starting to get chilly here in Ontario. As the temperature drops you may be wondering what you can do to help your garden get ready for the winter months. On a recent episode of The Garden Show Charlie Dobbin shared five tips for preparing your trees for the winter months. These tips came from the Urban Forest Stewardship Network (UFSN).
Water until the ground freezes.  Draught is common among urban trees. Water the root zone for around 30 minutes once or twice a week in the soil is dry.
Replace mulch.  A circle of mulch around the base of the tree helps to keep a more constant temperature as well as keep the soil from drying out. Be sure that your circle of mulch does not touch the bark on the trunk, this can cause decay.
Let fallen leaves lie.  Leaves make great natural fertilizer and can be left to decompose. You may want to remove diseased leaves to try to prevent these diseases in following seasons.
Avoid salting the earth.  Salt used on ice and snow can cause damage to your trees, even if they are far back from sidewalks. Try to remove snow promptly and when you need to, use small amounts of sand to help with traction.
Prune during dormancy.  Most tree species can be pruned during the winter months. Before undertaking any major pruning be sure to contact a certified arborist.
See the original list at reforestlondon.ca.
Photo By lisabirtch