Alan Mosca, from the popular 60's band Freddie And The Dreamers is still touring decades after the band's peak of success. In a recent interview with The Ashbourne News Telegraph, he admitted that he has no plans to retire.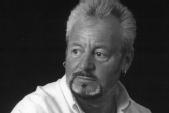 Mosca has rubbed shoulders with many of the rich and famous musicians of the 60's including, The Marmalade and Herman's Hermits.
Although his band reached fame several decades ago, Mosca says that the audience still knows all of the words to the songs performed by bands of the swinging sixties, citing their music as timeless. "These are people who changed the face of music and this shouldn't be forgotten."
He will be touring the UK in the Sensational Sixties Experience Tour.

Freddie and The Dreamers Perform 'You Were Made For Me'