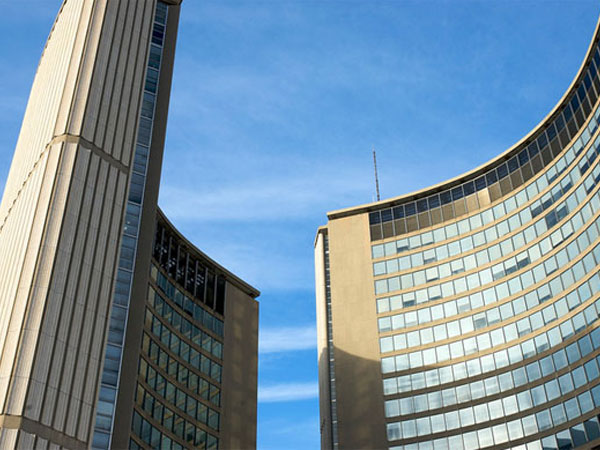 It's budget day at Toronto City Hall, and Mayor John Tory is offering his stamp of approval on the proposed financial document for 2015.
"I am very proud of a budget that keeps taxes at a 2.25 percent increase, well below the rate of inflation.  It keeps the rate of spending increase well below the rate of inflation, but through prudent management and decisions that we've made allows us at the same time to invest in much needed services in this city," Tory explained at a morning news conference at Toronto City Hall.
Mayor acknowledged that the property tax increase does not include a 0.5 percent levy on the Scarborough subway extension.
Toronto's new mayor revealed that the operating budget would invest and additional $75-million dollars in service improvements, in poverty reduction, public safety and most notably the TTC.
"Almost half, in fact 46 percent of the new investment in the operating budget is for transit system improvement.  Similarly, a big portion of the spending of 2.3 percent is going to public transit," Tory said.
As part of the improvements to poverty reduction, the mayor says 181 new beds would be added to the city's shelter system to assist those who are homeless.  And for public safety, $5-million dollars would go to emergency services response and prevention, including 58 new positions for Toronto paramedic services.
"On the capital side, through the ten year capital budget and plan the city is investing in building the necessary infrastructure to support Toronto's growth and maintain the city's aging infrastructure in a better state of repair," Tory added.
The proposed budget is now before the budget committee with final approval to be made by full city council in March.