A solar-powered spacecraft is hurtling toward Jupiter for a close encounter with the biggest planet in the solar system.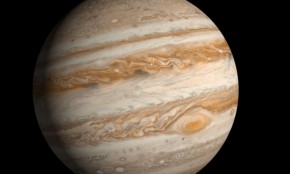 NASA's Juno probe will fire its engine late today to slow itself down and slip into orbit around the giant plan.
The critical moves will come without any help from ground controllers, since radio signals take close to an hour to travel from Earth to Jupiter.
Once in orbit, the craft will deliver the most close-up views of Jupiter yet.