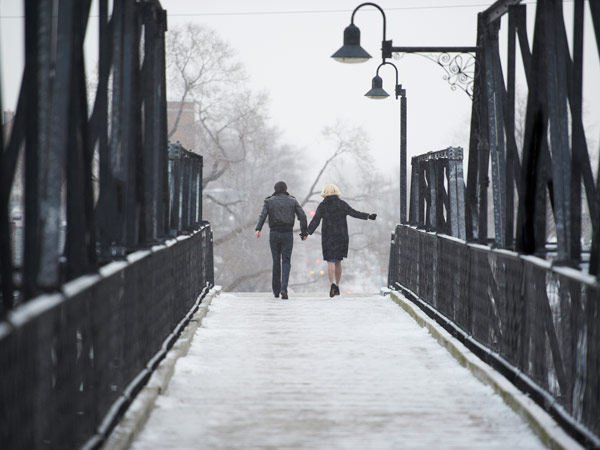 The Toronto International Film Festival has announced its list of the top ten homegrown films.
David Cronenberg's cerebral thriller Cosmopolis, Sarah Polley's deeply personal documentary Stories We Tell, and Deepa Mehta's sweeping adaptation of the Salman Rushdie novel Midnight's Children are among the movies on TIFF's Canada's Top Ten list.
TIFF programmer Steve Gravestock says the list is unusual in that it includes filmmakers at various stages in their careers, and contains films from a variety of genres.
The Top Ten also includes Kim Nguyen's Rebelle, which is Canada's entry in the  foreign-language category at the next Academy Awards.
Here is TIFF's Canada's Top Ten for 2012:
Cosmopolis, directed by David Cronenberg
The End of Time, by Peter Mettler
Goon, Michael Dowse
Laurence Anyways, Xavier Dolan
Midnight's Children, Deepa Mehta
My Awkward Sexual Adventure, Sean Garrity
Rebelle,  Kim Nguyen
Still, Michael McGowan
Stories We Tell, Sarah Polley
The World Before Her, Nisha Pahuja