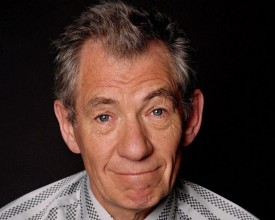 Sir Ian McKellen says the British government has advised him not to go to Russia because of the country's anti-gay "propaganda" law.
McKellen is popular around the world for his portrayal of Gandalf in The Lord of the Rings and Hobbit films. He told Radio Times magazine that the Foreign Office had informed him "they couldn't protect me from those laws."
The openly gay 74-year-old actor expressed disbelief that the law was in place, as he put it "in the land of Tchaikovsky, Diaghilev, Rudolf Nureyev, gay artists whose sexuality informed their work."
Russia has banned "propaganda of nontraditional sexual relations" aimed at anyone under 18. Penalties include fines and jail.  The Foreign Office says prospective travellers should decide whether to visit Russia based on its official advice, which notes "a degree of intolerance" of homosexuality in Russia.