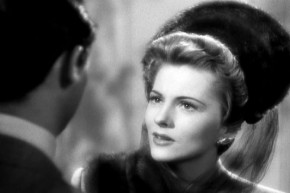 Not only did Peter O'Toole die at the age of 81 over the weekend, Oscar-winner Joan Fontaine has died at the age of 96.
Fontaine was best known for her roles in a number of Alfred Hitchcock thrillers, including Rebecca in 1940.  Fontaine won an Academy Award as a naive wife in Alfred Hitchcock's thriller Suspicion. 
A longtime friend says she died in her sleep in her Carmel, California, home yesterday morning.  Joan Fontaine was the sister of fellow actress Olivia de Havilland.