The author of a book that many Zoomers read to their children has died.
Eric Hill wrote a series of books about Spot the Dog, beginning with Where's Spot? in 1980.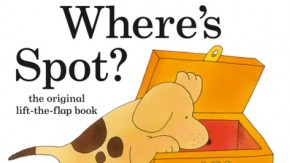 Hill was an art director at a British ad agency when his son, Christopher, was born in 1976. He began dreaming up stories to tell to his young son, and that's how Spot was born.
Hill had created an advertising flyer that featured a flap which opened up to reveal a picture. He adapted the idea for the Spot series, giving readers a chance to lift flaps in the book to search for the puppy.
The books spawned a TV series, DVDs, and a host of Spot-themed products.
Eric Hill moved with his family to California in the 1980s. He died there at the age of 86 after a brief illness.