January is Alzheimer Awareness month.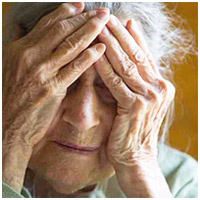 And women are the target of the campaign.
National Education Director Mary Schulz tells the New AM 740's Goldhawk Fights Back why it's called "The 72% " campaign.
"We've been really interested and shocked … to realize that 72% of all Canadians who have Alzheimer's disease are women.  We also know that 70% of family caregivers are women, so that although Alzheimer's disease certainly affects men in many, many different ways, we really want to focus this year on the unique impact it has on women – both as the majority of people who get Alzheimer's disease but also the majority who are caring for those in the family who have the illness." 
The campaign aims to inform women in their 40s and older  about the warning signs of Alzheimer's, brain health and how the Alzheimer Society can help.
Common warning signs include memory loss, impaired judgment, thinking or reasoning and changes in personality and behaviour that are out of character.
In addition to age, other risk factors include, cardiovascular disease, diabetes, high blood pressure and smoking.