Anchor Leslie Roberts has resigned from Global News following an investigation into serious allegations of conflict of interest.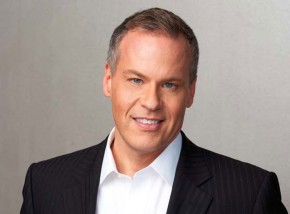 Roberts publicly admitted last week that he was secretly part-owner of a public relations firm whose clients appeared on Global News programs.
Global News has made public Leslie Roberts' letter of resignation.  It says in part, "I am resigning my position as News Anchor and Executive Editor of Global Toronto effective immediately.  I regret the circumstances, specifically a failure to disclose information, which led to this outcome."
The Toronto Star recently revealed that Roberts was a part-owner of Buzz PR and that some of that company's clients had appeared on his show.
Robert's biography on Twitter previously listed his roles at Global, as well as a link to its website.  Those references appear to have been removed from his account as of Thursday evening.
A biography posted on the Global website says that Roberts started his career in a radio newsroom and later jumped to television.
Roberts had worked at Global as far back as 2000, but had been part of Global Toronto since 2001.