Ukrainian-born pianist Valentina Lisitsa will not perform with the Toronto Symphony Orchestra this week because of what the TSO calls her "provocative comments" against the current Ukrainian government.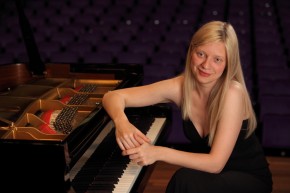 A statement on the pianist's Facebook page says she has been accused of "inciting hatred" on Twitter because of her comments on the conflict in Ukraine.
Lisitsa is an ethnic Russian born in Ukraine who now lives in the U.S.  She says she's been speaking out against the "atrocities" of the civil war, particularly those committed against Ukraine's Russian minority.
TSO President and CEO Jeff Melanson says in a statement, Lisitsa has been replaced due to ongoing accusations by Ukrainian media outlets of her deeply offensive language.
Lisitsa accuses the TSO of bowing to pressure from a small but aggressive lobby claiming to represent the Ukrainian community
Paul Grod is the president of the Ukrainian Canadian Congress.  He says in an email that  "Ms. Listisa has been engaged in a long campaign on social media belittling, insulting and disparaging the people of Ukraine as they face direct military aggression at the hands of the Russian Federation."
The TSO says Rachmaninoff's Piano Concerto No. 2 will go ahead tomorrow and Thursday as planned, but will be performed instead by Toronto pianist Stewart Goodyear.