The federal government appears set to court older Canadians in Tuesday's budget.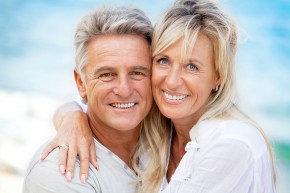 There will reportedly be several measures aimed to demonstrate to Zoomers that they'll be given priority in the Harper government's plans ahead of an election later this year.
One will deal with changes to the rules that require retired Canadians to begin withdrawing cash from their registered income funds by a certain age.
Groups like CARP – A New Vision of Aging – have been calling on Ottawa to tweak or eliminate the rules around Registered Retirement Income Funds or RRIFs.

CARP's Susan Eng says the group's preference would be to get rid of the rules but an easing of the withdrawal rates would be an improvement.
"For our members, it matters, especially if they lost big in 2008," said the vice-president of advocacy for CARP, in reference to the economic downturn.
Under the law, introduced in 1992, Canadians must draw minimum amounts from their RRIF's annually, starting when they turn 71.
But Eng says the rules force Zoomers to withdraw money out of their tax-deferred savings plans and pay taxes on it when they might be better off continuing to invest for later needs.
She adds that changing the rules would not cost the government, because it'll eventually get the taxes.