In announcing this morning's appointment of Mark Saunders as the city's next chief, Police Services Board Chair Alok Mukherjee says, "the board is confident that in Mark Saunders it has found the advocate of effective, equitable policing, the recognized police leader and the creative problem solver that it was seeking".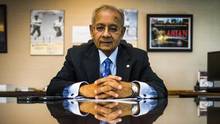 Mukherjee then explained why he was the board's top choice.
"In him, Toronto will find a police chief who is a good listener, who is always willing to sit down for a collaborative search for solutions, who is transparent, who likes a good argument but is willing to be convinced by fact and evidence, who is down to earth and who genuinely cares".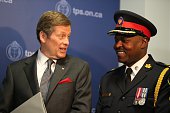 Mayor John Tory, a police services board member, was on hand for the announcement.
"We believe that Mark Saunders will be an experienced, trusted, sensitive and innovative leader of our Toronto Police Service, best positioned to maintain safe communities, attentive to their unique needs and experiences.  He will efficiently lead a large, complex organization and bring about reforms which will lead to greater trust and confidence among Torontonians, first and foremost as citizens and residents, but also as taxpayers".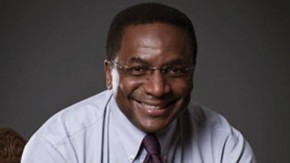 Shortly after the appointment, former police services board member, City Councillor Michael Thompson told the New AM 740's "Goldhawk Fights Back" he was pleased "and looking forward to working with Chief Saunders and others in order to ensure that we get the type of police leadership and the type of policing organization that is necessary for this city".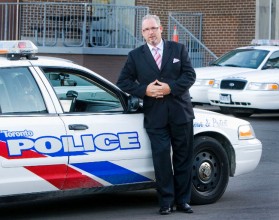 Mike McCormack, head of the Toronto Police Association, was also on "Goldhawk Fights Back".
"We think he's a very capable officer and will be a very capable chief."
Mark Saunders takes over from Bill Blair this coming Sunday.