"I felt like that I'd bought so much it's time to start selling it back".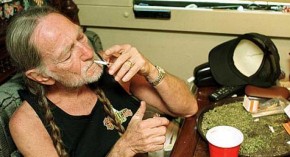 And with that, the 81-year old country music star and "Roll Me Up and Smoke Me When I Die" singer becomes the latest celeb to jump into the marijuana marketplace.
His cannabis, "Willie's Reserve," will be grown and sold in Colorado and Washington, where recreational pot's legal.
Those two states made it legal for adults in 2012.
Alaska, Oregon and the District of Columbia have also removed legal restrictions and more states are expected to vote on legalization next year.
Willie, who's been busted for possession several times, figures it's just a matter of time before it's legal in the U.S.