The arrival of May brings spring art auctions – getting underway next week in New York City – with works by Picasso, Van Gogh and other impressionist, modern and contemporary artists.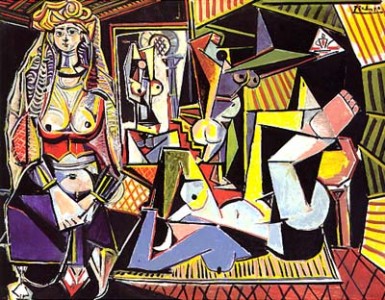 Picasso's "Women of Algiers (Version O)" is predicted to bring over $140 million – and is poised to become the most expensive artwork ever sold at auction – while Giacometti's "Pointing Man," could set an auction record for a sculpture – if bidding reaches the expected $130 million.
Both are being offered at Christie's on May 11th.
On Tuesday, Sotheby's is offering Van Gogh's "The Allee of Alyscamps." The 1888 autumnal scene was created when the artist briefly worked alongside his friend Paul Gauguin in Arles, in the south of France.
It's expected to sell for over $40 million.