A majority of Canadians do not know the definition of sexual consent.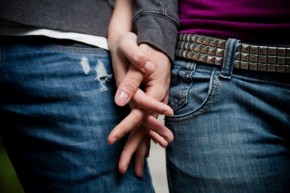 That's one of the findings of an online survey of 1,500, that was commissioned by the Canadian Women's Foundation to coincide with the launch of its annual Campaign to End Violence, which runs throughout May.
The poll found while 96% agreed sex should always be consensual, 67% did not fully understand what that means.
Only one-third knew consent can be withdrawn at any time during a sexual encounter.
The survey also found one in 10 Canadians believed consent is not required, or they didn't know if it was required between spouses or long-term partners.
"Most sexual assaults in Canada are committed by someone the victim knows and trusts," says the director of violence prevention, Anuradha Dugal.
"It doesn't matter how long you've been together sexual consent is always required".