Patients and family caregivers in Ontario will have more say over the kinds of home and community care services they can access.
The "Patients First" plan will transform home care services by giving patients and caregivers funds to hire their own provider or purchase services from a provider of their choice.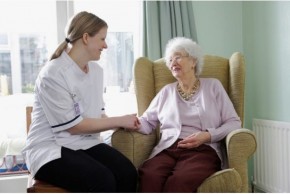 This will begin with a series of pilot projects to work out details such as how the money will flow.
Funding levels will be determined on a patient's needs and service providers will be asked to offer suggestions for other home and community care models.
Ontario spends about $4.3 billion a year on home and community care services, and the recent budget provided another $750-million until 2017, when the province hopes to have the self-directed funding model fully in place.
Health Minister Eric Hoskins says, "We know that people who receive care in their homes, where they want to be, tend to heal faster because they are happier and more comfortable in a familiar setting".