While money talks, it seems in the case of a woman from Buckhorn, actions speak even louder.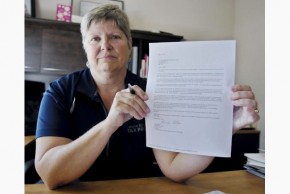 54-year old Leslie Ellins recently invoiced the Peterborough Regional Health Centre after her lengthy visit last month.
The hospital is willing to pay the $122.50 bill, but Ellins is declining the offer since the hospital also promises to improve their scheduling and wait-time protocols.
Ellins says the hospital will start scheduling lunch times for doctors and staff to avoid double-booking, a move she says would help address the main cause of the delay she experienced.
Her one-minute cortisone injection got pushed back an-hour-and-a-half, partly because four patients were booked to see the doctor at the same time, and also because the entire staff took the same lunch hour.