High profile news host Evan Solomon has lost his job at the CBC for apparently violating the Canadian Broadcasting Corporation's Code of Ethics.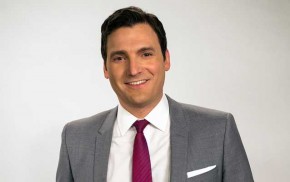 Solomon's firing came an hour after a Toronto Star report was published, which alleges he had "secretly been brokering lucrative art deals" with people he has dealt with through his job.
Solomon has since released a statement through his lawyer, which says he never intentionally used his position at the CBC  to promote a private business partnership he was involved in and that he disclosed the business to CBC earlier this year.
Solomon added that he is "deeply sorry" for any damage his activities had done.
"The principals of what constitutes ethical conduct in journalism needs (sic) to be re-established in a very forthright way," University of Toronto journalism professor Jeffrey Dvorkin explained to CP24, "The public trusts journalists, broadcasters, digital media and legacy media because they think that the journalists who are providing them the information are doing their job in a reliable and trustworthy way.  When this doesn't happen, it's really important that media organizations try to put a stop to it as quickly as they can."
Evan Solomon was the host of Power and Politics on CBC television and host of  The House on CBC radio.