Shares started trading on the New York Stock Exchange after 3pm, nearly three-and-a-half hours after a late morning computer malfunction.
Homeland Security says there's no indication the exchange had been hacked.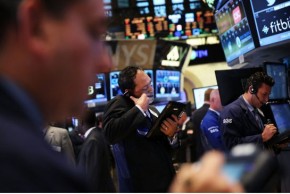 Since shares have been trading elsewhere, the NYSE is expected to avoid having to re-establish its own prices through auctions.
Before trading stopped, U.S. indexes were lower as investors worried about China's ability to stop a stock market slide.
This interruption will go down as the biggest to U.S. stock trading in two years.
In August 2013, the Nasdaq Stock Market halted trading not only on its own platform, but anywhere it listed stocks.
The NYSE is one of 11 exchanges and more than 50 private venues where American stocks change hands.