As the British Broadcasting Corporation faces severe budget cuts – some elite British stars are voicing their concern.
They include Dame Judi Dench, Daniel Craig, David Attenborough and J.K. Rowling – who've all signed a letter addressed to prime minister David Cameron, calling the Beeb "the envy of the world," and "a creative force for good."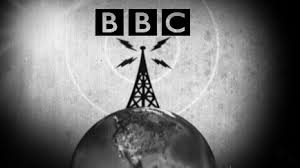 BBC operates a number of commercial-free television and radio stations and websites – which are funded primarily through a $227 dollar annual fee – charged to households that own tv's.
But BBC is looking at a cash squeeze – because it agreed to pay for free tv licenses for people over 75 – in addition to the fact that more people are watching programs online.
Some members of Cameron's Conservative Party say the BBC should stop making big-budget entertainment shows – and focus on public service broadcasting.