There's good reason Toronto taxi owners are nervous about the ride sharing service Uber.
A new survey of North American markets shows taxis are losing business travellers to ride hailing services like Uber.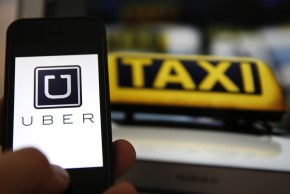 According to the expense management firm, Certify, Uber overtook taxis as the most expensed form of ground transportation from the beginning of April to the end of June.
Uber accounted for 55 per cent of ground transport receipts, compared with taxis at 43 per cent.
That's a big jump from just the beginning of the year, when Uber had 46 per cent of receipts compared with 53 per cent for taxis.