His name you very likely will not know, his songs you most definitely will.
Wayne Carson, who wrote hits like the Willie Nelson classic "Always On My Mind," and The Box Tops' "The Letter," was 72.
He died Monday in Nashville in hospice care following a lengthy illness.
Carson once said he wrote "Always On My Mind" in 10 minutes at his kitchen table.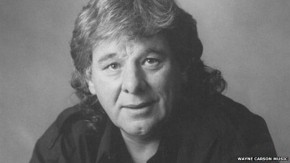 "It never takes me long to write a song.  It's just out there.  All you got to do is reach out and gather it up and put it together". 
The song was also a hit for Elvis Presley and the Pet Shop Boys.
Among others to record Carson's songs were Conway Twitty, the Beach Boys, Randy Travis, Waylon Jennings, Tina Turner and B.J. Thomas, who tweeted:  "RIP Wayne Carson.  My close friend and brother.  One of the gret writers.  Was loved by all and will be missed."
Wayne Carson was inducted into the Nashville Songwriters Hall of Fame in 1997.