Some officials in the Obama administration hope this may appease Israelis angry over the Iran nuclear deal.
A federal panel's granted parole to Israeli spy Johnathan Pollard with a planned release in November.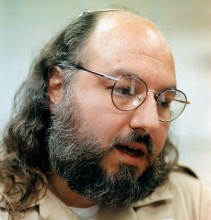 Pollard, a civilian Navy analyst arrested and charged in 1985 with passing U.S. military secrets to the Israelis, was sentenced to life in 1987.
On November 21, his expected release date, he will have spent 30 years behind bars.
The 60-year old Pollard, an American who was granted Israeli citizenship in 1995, must stay in the U.S. for five years under terms of his parole.
His lawyers have asked President Obama to use his clemency power to intervene and release him before November and allow him to relocate to Israel.