The city of Toronto has upgraded its heat alert to an extreme heat alert and ordered the city's cooling centres open.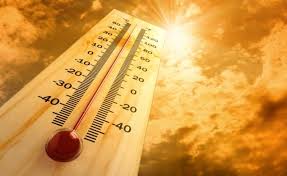 During an extreme heat alert, you are encouraged to visit family, friends and neighbours, especially isolated adults and seniors who are at greater risk of suffering from heat-related illness, making sure they are cool and drinking plenty of fluids.  Other groups at risk include people with chronic illnesses, individuals with limited mobility or certain mental health issues, infants and young children, people on certain medications and the homeless.
The City's extended hours pool program is now in effect. The following eight pools in Toronto will be open until 11:45 p.m. tonight, weather permitting:
Alex Duff Memorial Pool, 779 Crawford Ave.
Alexandra Park Pool, 275 Bathurst St.
Cummer Park Community Centre Pool, 6000 Leslie St.
Giovanni Caboto Outdoor Pool, 1369 St. Clair Ave. W.
McGregor Park Outdoor Pool, 2231 Lawrence Ave. E.
Monarch Park Pool, 115 Felstead Ave.
Sunnyside-Gus Ryder Outdoor Pool, 1755 Lake Shore Blvd. W.
Smithfield Outdoor Pool, 175 Mount Olive Dr.
Today is expected to be the hottest day of this current heat wave with a high predicted at 34 degrees (93F).  The good news is that we may see some precipitation tonight as a mild cold front passes through the area.  That could trigger thunderstorms as well.  Thursday promises to be a touch cooler and less humid.  Friday will be cooler still.