The insect world is helping – in the fight against cancer.
Scientists have found the venom of a Brazilian social wasp contains a powerful "smart drug" – which selectively targets and destroys cancer tumour cells – without harming normal ones.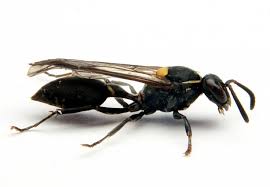 The venom blasts gaping holes in protective membranes around tumour cells – by interacting with fatty molecules called lipids .
In lab tests the poison suppressed the growth of prostate and bladder cancer cells as well as leukemia cells – resistant to a range of drugs.
Researchers at Brazil's Sao Paolo State University found that the way certain lipids are embedded on the outside of cancer cell membranes – makes them susceptible to the powerful wasp toxin – which creates big holes through which molecules vital to a cancer cell's survival – leak out.
The findings are published in the Biophysical Journal.