If you have children in post-secondary school, they may not be smoking cigarettes, but new research suggests they could be smoking marijuana.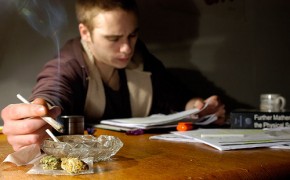 More U.S. college students are making a habit of using marijuana, which has supplanted cigarettes as the smoke-able substance of choice among undergraduates who light up regularly, a University of Michigan study found.
Just under 6 percent of the full-time students surveyed reported using pot either every day or at least 20 times in the previous 30 days.
The percentage of daily and near-daily pot users from the 2014 survey was the highest ever recorded and marked the first time that regular weed consumption outpaced habitual cigarette use.
Twenty-one percent of the college students surveyed said they had used marijuana at least once during the previous month, and 34 percent said they had used it in the past year.
Half of the survey respondents said they had not used any illicit drugs in the past year.