A 47 year old man appears in court in England today charged with the murder of concert pianist Natalia Strelchenko.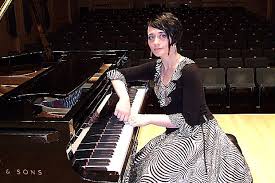 The 38-year old pianist was found Sunday with fatal injuries at a house in Manchester.
In a statement, her family described her as "beautiful and talented".
Ms. Strelchenko, who was of Russian origin, made her debut at age 12 with the St. Petersburg Symphony Orchestra.  She was educated at St Petersburg State Conservatory and the Norwegian Academy of Music and had performed across Europe, Japan and at New York's prestigious Carnegie Hall.
The man charged, is described as Strelchenko's partner.