Three Asian Grass Carp have been found in Lake Ontario – around the Toronto Islands.
Toronto and Region Conservation Authority staff caught the carp earlier this week – all in the waters around the Toronto Islands marina.
The fish ranged in weight from 20 to 36 pounds – and were sent to a Fisheries and Oceans Canada laboratory in Burlington.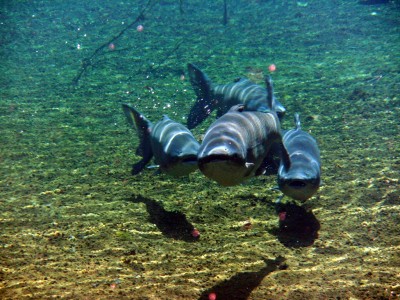 TRCA crews are now conducting searches for Asian Grass Carp in the area.
The big fish are notorious for destroying North American ecosystems.
They breed prolifically and consume other species' natural habitats.
The carp include the silver, bighead, grass and black species – and have previously invaded the Mississippi river – replacing its native species.
The U.S. government launched a $60-million plan this year – to detect and prevent the fish  from spreading to the Great Lakes.