Voters in the Ontario riding of Simcoe North are going to the polls today in a by-election That could see the new leader of the provincial PC's elected to a seat at Queen's Park.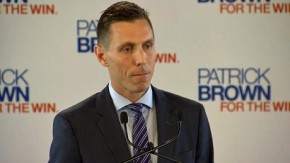 Patrick Brown has been watching the action from the legislature gallery since taking the leadership in May.
Simcoe North borders Brown's old Federal riding of Barrie which he held for nine years and won by a landslide in the last federal election.
The Liberals are not letting Brown take the riding without a fight.  Deputy premier Deb Matthews sent a letter to thousands of homes in Simcoe North portraying Brown as an extreme right wing candidate.  The last time the Liberals held the riding was in 1934.
The Liberal candidate is Fred Larsen. The NDP candidate is Elizabeth Van Houtte.