Drivers this long weekend will want to stay away from their cell phones and other distractions.
.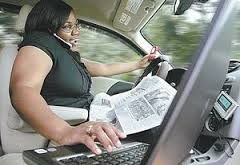 Ontario Police Police Officers and all other police services in the province will be on the look out for distracted drivers.  So far this year, distracted driving accidents have taken 41 lives on provincial highways.
Under the new laws that came into effect September 1st, the minimum fine for distracted driving is $490 plus 3 demerit points.