It's not just the weather that's hot-hot-hot. So is the GTA housing market.
The average sale price of homes across the GTA was up 10 percent in the month of August – to just over $602,000.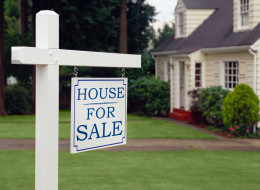 And sales transactions shot up 5.7 percent – as Toronto's torrid market continued to show no hint of easing.
Condo sales were in the forefront of the surge – up almost 14 percent – hurtling condominium prices upward by 9.5 percent in the City of Toronto – in addition to an increase of 4.1 percent in the 905 regions.
The average condo price in Toronto is $406,587 – according to Friday's figures from the Toronto Real Estate Board.
The average price of a detached house in the City of Toronto is still just above $1 million – a stunning increase of almost 13 percent year over year.
And that's despite an 8.5 percent decrease in sales.