An industry leader providing Canadians with medical marijuana has teamed up with CARP – the non-profit, non-partisan advocacy association for Canadians As We Age.
CanniMed Ltd. gives Canadians access to a standardized, safe and trusted supply of pharmaceutical-grade cannabis under the Marijuana for Medical Purposes Regulations, (MMPR), governed by Health Canada.
A news release says the CARP/CanniMed Partnership endeavours to provide straightforward and accurate information for people who are exploring the use of cannabis as a medicine.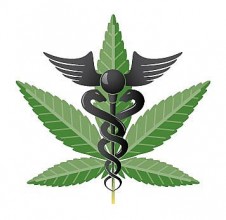 Medical marijuana has been used to treat symptoms associated with a significant number of medical conditions. Many of these surface in people as they age and are related to arthritis, insomnia, glaucoma, nausea, chronic or neuropathic pain, as well as side effects related to cancer therapy.
"Zoomers are aware that they are responsible for their own health, and are asking about medical cannabis.  After surveying the market carefully, we can confidently recommend CanniMed," said CARP President and ZoomerMedia Founder Moses Znaimer, "for its singular devotion to science based medical cannabis, while many other producers have their eyes on the recreational market."
Find out more about this partnership on Zoomer Radio's Goldhawk Fights Back today after the 11am news, when CanniMed President and CEO Brent Zettl will be Dale's guest.
There's also more information by clicking here