Police in Los Angeles are looking for nine Andy Warhol prints that were stolen from a local business and replaced with copies.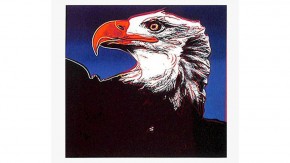 The silk screen prints, signed by Warhol and valued at $350,000 were apparently stolen sometime in the past three years.  But, police say the owners didn't notice the switch until  two prints were taken to a shop for re-framing.  The shop owner discovered the art was fake.  The colour copies were fuzzy and didn't carry Warhol's signature.
The LAPD Art Theft Detail is investigating and says at least one of the real prinnts may have been sold through an auction house.