Get set to pay more for parking in some parts of the Toronto.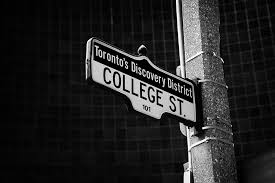 People who park their cars on busy parts of College Street, St. Clair, Yonge Street and the Discovery District, (which includes the U of T and hospital row on University Avenue) are going to have to dig a little deeper. The Toronto Parking Authority is asking the city to increase the rates for some metred spaces.  The plan is to increase rates from $0.25 to $1.00 an hour depending on where you park you car.
The increase will generate an additional $1.5 million a year for city coffers.