The life and times of comedian Jerry Lewis have a new home at the U.S. Library of Congress.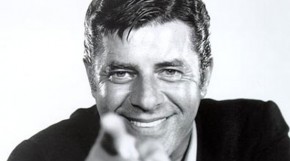 Congress curators announced this morning that extensive archives from Lewis' career include rarely seen films, long-lost TV recordings and home videos.
Lewis says he's been making people laugh for more than 70-years.  He was born into a vaudeville family and began performing at the age of 5.
In a statement, Lewis said that knowing the Library of Congress in acquiring his life's work was one of the biggest thrills of this life.