Toronto's licensing committee has rejected a staff recommendation that could have opened the door to Uber X operating a legal private vehicle service.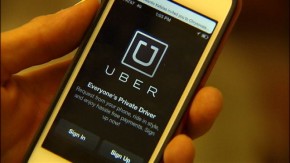 The committee did approve parts of the staff report that proposed to change the definition of taxi to include technology-based brokerages such as Uber and ensure they are within the existing framework of taxi regulations.
In addition, the committee supported the staff recommendation to reduce the so called "passenger drop fee" from $4.25 to $3.25 plus a further 10% reduction in the overall fare rate effective November first.
Councillor Josh Matlow was the only committee member who supported the full staff report saying the reality is that Uber exists whether you like it or not.
The full city council has the final say on the matter and could overrule the committee.