Ontario's "Changing Workplace Consultations" wrap up at Queen's Park today.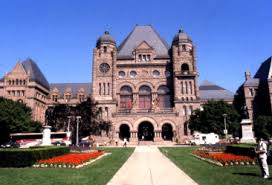 The Wynne Government is reviewing the Employment Standards and Labour Relations acts with an eye to ensuring they reflect the reality of today's workplace.  Labour Minister Kevin Flynn says a lot has changed since the early 90's and the government wants to make sure laws governing employment reflect that.
Not surprisingly, business groups, like the Chamber of Commerce, are warning against any changes that will impact Ontario's ability to compete.  Flynn believes its possible to treat employees well and still have a strong economy.
A final report is expected in the new year.