Half a dozen of Canada's big-city mayors are huddling with their Toronto host today  hoping to crank up the pressure on federal party leaders to help cities struggling with social housing costs.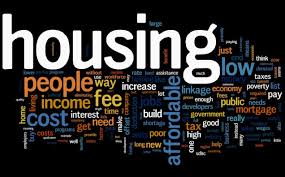 The mayor of Edmonton say the need in his city is approaching crisis.  Don Iveson will joins his counterparts from Vancouver, Halifax, Kitchener, London and Toronto at a news conference in Toronto today.
Toronto expects it's 60,000 social housing units will require more than $2.5 billion in repairs over the next decade and while Toronto Mayor John Tory say he thinks they've been listened to during the federal election campaign, he thinks there's time for the leaders to do a little more.
Since the big-city mayors kicked off their urban issues pressure campaign in Toronto Last February, the Conservative, NDP, Liberal and Green parties have all made pledges on social and/or affordable housing.