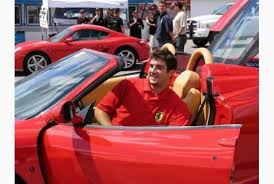 The King Township man, facing 18 impaired driving-related charges in a weekend crash that killed three children and their grandfather, is no stranger to the justice system.  The Ministry of the Attorney General has confirmed to the Toronto Star that a man with the same name and birth date as 29 year old Marco Muzzo has faced various charges in six different jurisdictions in the GTA,
Court records show Muzzo paid a fine three years ago for being intoxicated in a public place in Richmond Hill.  He paid another ticket for speeding in 2013 in Newmarket and also paid a ticket earlier this year for a cellphone related offence in Caledon.
The accused is the grandson of Marco Muzzo, a real estate developer, who was ranked among the wealthiest men in Canada when he died in 2005.