New data shows that doctors in Ontario continue to be the highest paid in Canada with earnings up almost 30% over the past seven years to an average yearly income of $368,000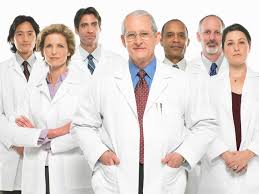 Ontario's health minister, who is engaged in a nasty dispute with the province's doctors over fee cuts, seized on the new numbers.  Dr. Eric Hoskins says Ontario has reinvested in doctors to the point when they continue to be the highest paid physicians in the country. Hoskins is unilaterally cutting fees to Ontario Medical Association doctors by 1.3% tomorrow on top of a 2.65% fee cut that was unilaterally imposed in February.
The O.M.A. wants the dispute to go to binding arbitration.
The Canadian Institute for Health Information released the doctor's salary data as evidence that the profession is fairly compensated.