78 pianists from twenty different countries are in Warsaw, Poland for the 17th International Frederic Chopin Piano Competition.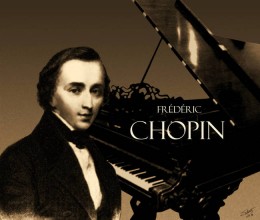 The competition's director says the 78 pianists were selected from almost 500 applicants and will begin performing Saturday.
The competition is held every five years and aims to promote talent and establish standards for performing Chopin's works.
The main prize includes concerts in some of the world's best-known halls, contracts for recordings and almost $34,000.  The winner will be announced October 20th.
Chopin was a Polish composer and virtuoso pianist of the Romantic era who was born in 1810 near Warsaw.  He died in Paris in 1849.