Toronto is going to celebrate the 10th anniversary of "Nuit Blanche" Saturday night.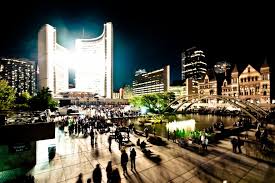 More than 1,000,000 people are expected to attend the all-night arts festival which features more than 110 curated art exhibits.
Nuit Blanche begins across Toronto at sunset Saturday and runs until sunrise Sunday morning.  To help you celebrate, the TTC is running subway and bus service all night long.