Toronto Police have launched another blitz against illegally parked vehicles in the citys downtown core.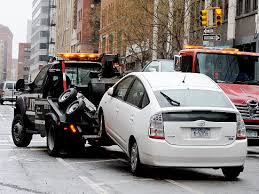 The program is called "heightened rush hour enforcement" with police concentrating their efforst in an area bounded by Lakeshore Boulevard, the Don Valley Parkway, College Street and Dufferin Street
If your car is towed, you'll pay between $200 and $250 for towing and impound fees as well as a ticket for $150.
In January Toronto Police conducted a similar ticketing and towing blitz.  Since then almost 62,000 tickets have been issued and more than 12,000 vehicles have been towed.