It seems carrots really are good for your eyes, especially as we age. And so are tomatoes and spinach.
Researchers have found a link between eating fruits and vegetables that are high in carotenoids and a decreased risk of age-related macular degeneration, a disease of the eye that affects central vision.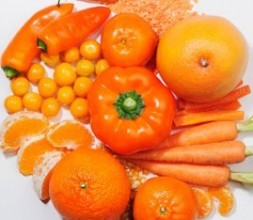 Carotenoids are those red, yellow, and orange pigmented chemical compounds that act as antioxidants in the body.
Looking at data of more than 100,000 people, the researchers found that the more spinach, oranges, tomato sauce, and carrots that people reported eating, the less likely they were to have advanced macular degeneration.
The study is published in Jama Ophthalmology.