The CEO of Dying with Dignity Canada says the newly minted Trudeau Liberal government is unlikely to challenge a Quebec law allowing terminally ill patients to end their life with a doctor's assistance.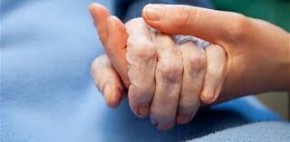 Quebec was the first province to pass right-to-die legislation last year, arguing it is an extension of end-of-life care and therefore a health issue, which falls under provincial jurisdiction.
The law takes effect December 10th, while the Supreme Court of Canada ruling that struck down the federal ban on doctor-assisted death has been stayed until February 6th of next year.
Wanda Morris says that since medically assisted death remains illegal until the ban is overturned, Quebec will be operating in a legal grey zone. But she says it's unlikely doctors will face any repercussions because the decision to prosecute rests with Quebec's attorney general, who presumably won't contradict the government's position.
And at the federal level, Morris says Prime Minister Trudeau has expressed support for assisted dying.
A palliative care centre in Sherbrooke, Quebec announced earlier this week it would provide the service starting February 1st. La Maison Aube-Lumiere said it is the first palliative care facility to adopt such a policy.
ZoomerMedia Founder Moses Znaimer is the co-lead patron of Dying with Dignity Canada, along with Canadian born actor Christopher Plummer.