The U.S. National Book Award for non-fiction has gone to American author Ta-Nehisi Coates for his book "Between the World and Me".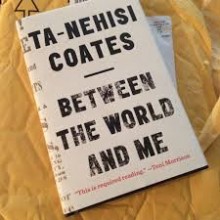 The book is a brief, unflinching address to the author's teenage son or race and police violence.
The fiction prize went to Adam Johnson for "Fortune Smiles".  It's described as an eclectic and edgy story collection set everywhere from the former East Germany to a Louisiana community reeling from Hurricane Katrina.
Each winner received $10.000.
Also honoured was American crime writer James Patterson who was cited for his advocacy of reading and literacy.